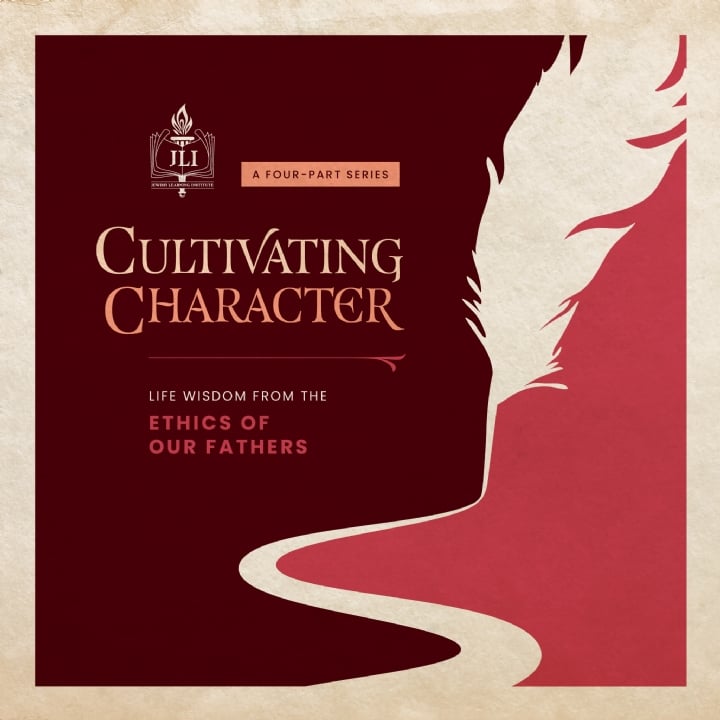 Cultivating Character
Pirkei Avot - Ethics of Our Fathers is a compilation of timeless aphorisms from the sages of old, offering Jewish wisdom on life, morality, and character development. Continuing the ancient tradition of studying its chapters in the weeks between Passover and Shavuot, this miniseries brings the poignant teachings of Ethics of Our Fathers to life, allowing its messages to resonate with participants and inspire personal growth.
Tuesdays at 7:30 PM - 30 minutes
Topic: Cultivating Character
Time: May 5, 2020 07:30 PM Mountain Time (US and Canada)
        Every week on Tue, 3 occurrence(s)
        May 5, 2020 07:30 PM
        May 12, 2020 07:30 PM
        May 19, 2020 07:30 PM
Please download and import the following iCalendar (.ics) files to your calendar system.
Weekly: https://us02web.zoom.us/meeting/tZAucuysrDMiHNOPSP-4M8RlrYbe1PISProz/ics?icsToken=98tyKuGsrT4vHtaduB-ARpwIA4_4Z-jzplxHgo1yrCzVTnR-OjH6JNtAN-NPOevg
Join Zoom Meeting
https://us02web.zoom.us/j/84355428867?pwd=d0htaUd4cTRGelc0bE9oNmJJRDc4Zz09
Meeting ID: 843 5542 8867
Password: 403798