WE NEED YOUR SUPPORT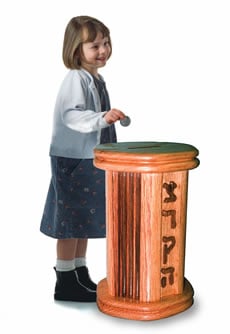 Chabad Lubavitch of Idaho serves the entire community, the affiliated and non-affiliated, young and old and all in between.
Chabad reaches out to all who are in need and assists them with their financial and emotional needs as well as serving the community at large by offering programs and classes for all ages. From toddlers to seniors, all have a place and feel welcome at Chabad.
Chabad is committed to strengthening Jewish identity, unity and pride. We cannot do this alone. We count on support from people known for their benevolence, care and sensitivity to the needs of all of mankind.
We are working today for a brighter Jewish tomorrow, one Mitzvah at a time and one person at a time. We need your partnership to continue strengthening Jewish life. Chabad Lubavitch of Idaho is not funded by by Chabad headquarters in New York. We, as every Chabad center, are responsible to raise all funds for our operating budget. We are supported exclusively by the generous contributions of individuals that care about our community. All funds raised by Chabad Lubavitch of Idaho remain in Idaho and go directly into services and programs for the local Jewish community.
Donate in honor of a loved one's birthday, anniversary or Yahrzeit.  An acknowledgment will be sent to them and your contribution is tax deductible to the fullest extent permissible by law.
You can make a difference. Please take a moment to send your tax-deductible contribution to Chabad Lubavitch of Idaho.
Every individual — and every dollar — counts. Here are some of the ways you can contribute to Chabad:
Mail 
Mail a check to: Chabad Jewish Center of Idaho, 1803 S Maple Grove Rd, Boise, ID 83709.
Chai Club
Become a partner in our work by signing up for our recurring contribution program. Click here for more about the Chai Club.
Planned Giving  
Click here for comprehensive information on Planned Giving. We will work with you to design a plan that maximizes benefits to you and your family while helping Chabad. Bequests, Life Income Gifts, Gifts of Life Insurance, Charitable Lead Trusts, Gifts of Retirement Plans — all these and more can be tailored to your specific situation by our specialists.   It is a wonderful way to leave a legacy and ensure the continuity of Chabad's activities. Please call our office at (208) 853-9200 to discuss. 
Phone
Call our office at (208) 853-9200 and we will be glad to assist you.
Online
Click here to contribute online via our secure credit card payment form. This page uses 128 bit SSL encryption to keep your personal data secure. Or, you may choose to donate via PayPal.
Stocks & Securities
Have your stock broker call our office at (208) 853-9200 and we will give them the information they need to contribute stocks and/or securities.
Real Estate
Your piece of real property can go a long way in helping Chabad help others. It is also a fantastic way to benefit from a tax deduction.  Please call our office at (208) 853-9200 to discuss.
Motor Vehicle
Donating a car or other motor vehicle will help Chabad's staff and volunteers get around town and around Idaho. Free pick up available.
Other
Please contact us at (208) 853-9200 if you would like to explore other giving methods or opportunities, such as in-kind donations of services and/or items.
Contributions should be made payable to
Chabad Lubavitch of Idaho.
Mailing address:
1803 S Maple Grove Rd 
Boise, ID 83709