What an amazing celebration!
Thank you  to all who came out for this great and historic event. We were joined by Mayor McLean, AG Wasden, Congressman Fulcher, and many other dignitaries. So many community members and friends came out to celebrate! We are excited to march forward to completing this project.
Click here for photos of the event.
Click here for a radio interview about the groundbreaking.
Click here for KTVB news video clip about the event.
*****
We have a building permit and are ready to break ground on the expansion project at the Chabad Jewish Center!
The  Groundbreaking Celebration will be held at the Chabad Jewish Center on  Wednesday, July 6 at 5:30 PM. The address is 1803 S. Maple Grove Rd., Boise, ID 83709.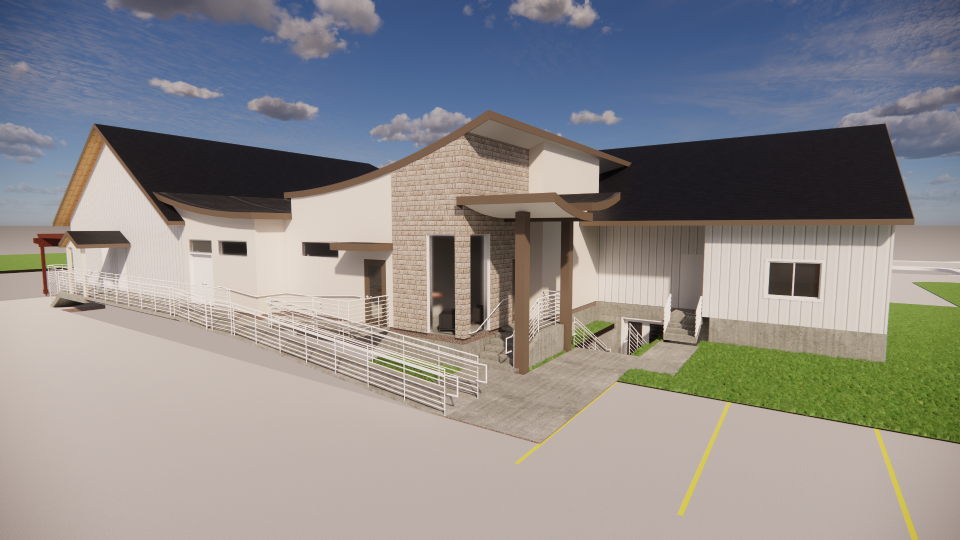 Upon completion of Phase 1 Construction, our expanded facility will include:
Idaho's First-Ever Kosher Commercial Kitchen

Ilai's Children's Library

Idaho's First-Ever Mikvah

Playground & Basketball Court

Redesigned and Remodeled Hebrew School & Youth Zone in the Lower Level

Conference Room

Expanded and Refreshed Offices

Refreshed Lobby

Refreshed Multi-Purpose Space

Refreshed Social Hall
We look forward to greeting you as we put a shovel in the ground and begin this long-awaited process. We can't wait to transform our community home into an even more welcoming center for everyone.
This event is open to the public. Mayor Lauren McLean and dignitaries will participate.
Please contact us if you would like to volunteer for this event.
To learn more about the Building Campaign please click here.
THE BUILDING COMMITTEE
Dan Berger,  Building Committee Chair
Cassie Dayan
Nathen Fox
Esther Lifshitz
Rabbi Mendel Lifshitz
Moshit Mizrachi-Gabbitas
Elliot Shakeridge
Eran Yaniv