PASSOVER APPEAL
Dear Friend,

Every single day Jews from all over Idaho turn to us for learning, inspiration, advice, community, and much more. In recent times we have been relied upon even more - especially to help those in need, materially and spiritually.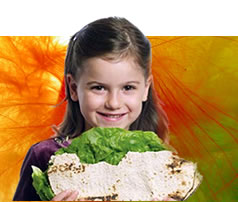 With G‑d's help, this Passover (Pesach) season we will provide holiday provisions to many of the less fortunate Jews in Idaho. We will host and place people at seders from Boise to Sandpoint. We will sell chametz for Jews throughout the state. Our website will be the primary tool for countless Passover experiences. We will respond to the queries for help from all types.
As Passover approaches, families are thinking about how they will celebrate this very important time.
There are a number of people within our community who would love to celebrate Pesach with sufficient Matzah, wine, and all the other requirements of Pesach, but are experiencing financial difficulties. Particularly this year, in the current economic climate, some people simply cannot afford these extra costs.
One of the biggest Mitzvot before Pesach is an age-old custom called 'Maos Chittim' - literally 'Money for Wheat (Matzah)' - helping our fellow Jews with necessities for Pesach.
We are asking anyone you to please consider how valuable your contribution is, big or small, and the difference it will make to the joy of Pesach for a family in need. Please help us help others by making a generous contribution. 

And please be sure to tell your friends and acquaintances to check out the amazing Passover offerings at www.jewishidaho.com/passover. 

With blessings for a truly liberating and enjoyable Passover — a Happy and Kosher Passover from all of us at Chabad Lubavitch of Idaho, 

Sincerely,

Rabbi Mendel Lifshitz 
Chabad Lubavitch of Idaho 
 
P.S. Some links for you to enjoy: